Give your Flavia more flavor! Smooth, bold flavor.
La Colombe's Corsica Coffee is a coffee you know and love, with deep, dark chocolate tones and a bold coffee flavor. It's crafted with specialty coffee beans from Brazil, Colombia, Honduras, and Mexico.

Named for an ancient island in the Mediterranean, Corsica's cocoa notes pair beautifully with milk or stand alone, making it the perfect coffee for a fulfilling morning.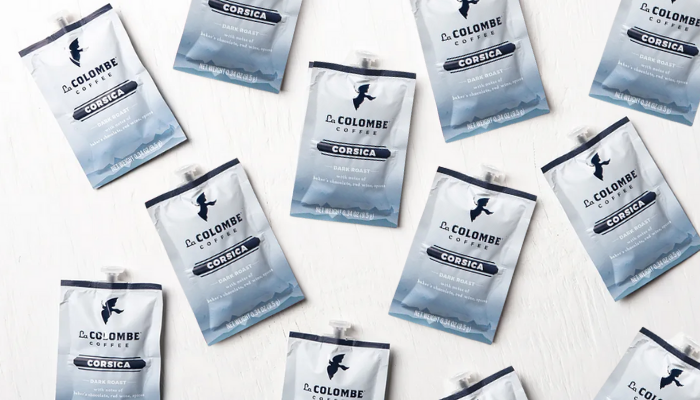 La Colombe's Corsica coffee blend is a delicious coffee to start the day off with. It is not overly acidic, and offers full-bodied tastes of smooth chocolate.

When teamed up with Lavazza, La Colombe Co-Founder and CEO Todd Carmichael said "There used to be a closed wall between what's happening in the cafe space and the workplace. And now that wall is no longer there."

This wall is also no longer present at home! After all, our homespace has became our workplace for many of us since early last year.