On Sale Today!
On Sale Today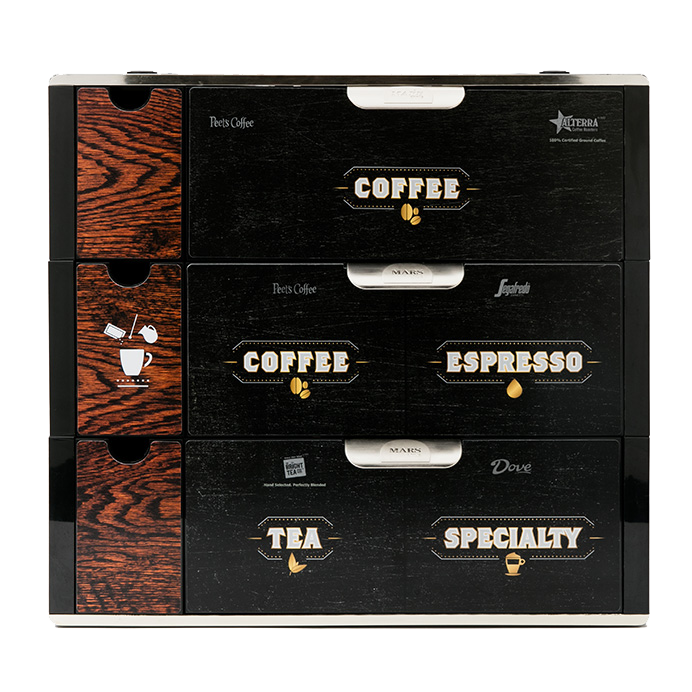 THE COFFEE SHOP MERCHANDISER FULL OF VARIETY AND STYLE—IN LESS SPACE
The new COFFEE SHOP MERCHANDISER packs more drinks variety in less space with these features:
Drawers
• Each drawer has 8 lanes and can accommodate 8 rails of drinks
• Each lane can hold Coffee (25), Tea (40), or Specialty (20 – 25) Freshpacks
• Easy-to-read labels show variety and strength of each coffee or tea
Unit
• Holds more Freshpacks in a smaller footprint
• Intuitive categorization on front panel enables drink exploration and faster decision-making
• Stackable modular drawers make it easy to remove or add space
• Stylish and sleek with metallic accents to create a coffee shop feel that's affordable
$196.00
/ ea before Coupon
25% OFF!
On Sale Today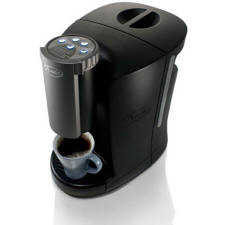 The Flavia Creation C150 Single Cup / No Mess Coffee Maker System Brews Coffee, Tea, Hot Chocolate, & Cappuccino!
Now with Free Shipping!
Out of Stock
On Sale Today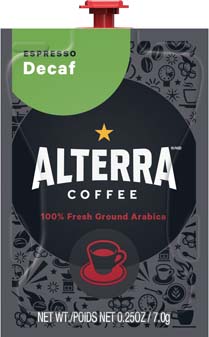 PAST DATE - Best By Date was 7/28/2018
But if you've ever tried old packs even well over a year old, you can't tell the difference. And Flavia points out that these are "Best By" dates and not "Expiration Dates."

NOTE: Only for use in Barista Espresso machines
Decaffeinated dark roast espresso
Made from 100% Arabica beans
Flavor notes of cocoa, grain and brown sugar
4 rails per case
20 freshpacks per rail. Order Quantity is based on Rails
60% OFF These are packs with past Best Buy dates - they taste exactly the same but have dates of July 28, 2018.
Save 20% on Flavia Coffee, Teas, Cappuccinos & Hot Chocolate

Same Day Shipping on orders placed by 1pm CST
Minimum order of 5 rails (any mixture of any drinks)
The following flavors have been replaced with new recipes of the same name or discontinued. The old recipes are no longer manufactured by Flavia, all inventories are gone and will not be available again. Please try the new recipe by Alterra or Bright Tea - they are found above.
Costa Rica Flavia Coffee
Breakfast Blend Flavia Coffee
Intense Dark Roast Flavia Coffee
Sumatra Flavia Coffee
Espresso Roast Coffee
Italian Roast Flavia Coffee
Kona Blend
House Blend Flavia Coffee
French Roast Flavia Coffee
Sidamo Gold Flavia Coffee
Ethiopian Blend Flavia Coffee
Kenyan Dawn Flavia Coffee
Columbia Flavia Coffee

Hazelnut Flavia Coffee
French Vanilla Flavia Coffee
DECAF French Roast Flavia Coffee
DECAF House Blend Flavia Coffee
DECAF Hazelnut Flavia Coffee

DECAF English Breakfast Tea
English Breakfast Tea
Earl Grey Tea
White Tea & Orange
Green Tea with Jasmine
Raspberry Spark