On Sale Today!
On Sale Today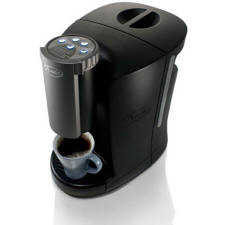 30% Off
The Flavia Creation C150 Single Cup / No Mess Coffee Maker System Brews Coffee, Tea, Hot Chocolate, & Cappuccino!
Now with Free Shipping!
Save 20% on Flavia Coffee, Teas, Cappuccinos & Hot Chocolate

Same Day Shipping on orders placed by 1pm CST
Minimum order of 5 rails (any mixture of any drinks)
The following flavors have been replaced with new recipes of the same name or discontinued. The old recipes are no longer manufactured by Flavia, all inventories are gone and will not be available again. Please try the new recipe by Alterra or Bright Tea - they are found above.
Costa Rica Flavia Coffee
Breakfast Blend Flavia Coffee
Intense Dark Roast Flavia Coffee
Sumatra Flavia Coffee
Espresso Roast Coffee
Italian Roast Flavia Coffee
Kona Blend
House Blend Flavia Coffee
French Roast Flavia Coffee
Sidamo Gold Flavia Coffee
Ethiopian Blend Flavia Coffee
Kenyan Dawn Flavia Coffee
Columbia Flavia Coffee

Hazelnut Flavia Coffee
French Vanilla Flavia Coffee
DECAF French Roast Flavia Coffee
DECAF House Blend Flavia Coffee
DECAF Hazelnut Flavia Coffee

DECAF English Breakfast Tea
English Breakfast Tea
Earl Grey Tea
White Tea & Orange
Green Tea with Jasmine
Raspberry Spark