On Sale Today!
On Sale Today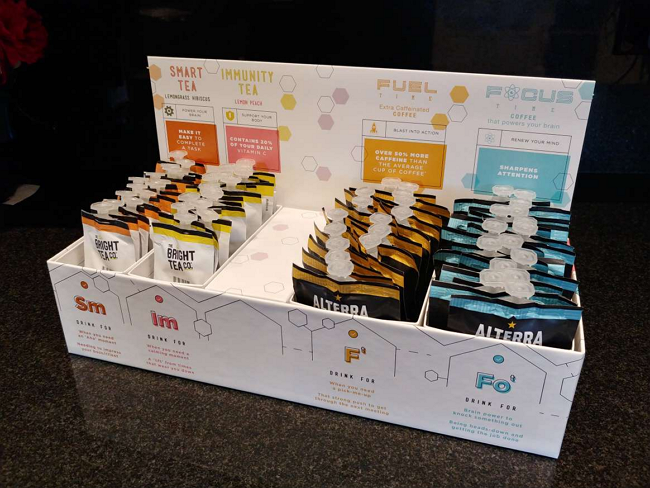 15% Off
With delicious tasting teas and coffees that are designed to fuel

performance,

you'll want to try them all - this combo pack makes it easy!

Our Starter Pack gives you the perfect assortment of teas and coffees made from super ingredients like ginseng, goji, and turmeric. Drinks that are designed to energize and reinforce performance, so employees can reset and refuel throughout the workday. And it doubles as a refillable merchandiser!


What you put in your body directly influences how you perform. This is just as important in the workplace as in the gym. That's why we developed a line of functional teas and coffees just for the workplace, with ingredients chosen based on scientific evidence to improve brain function and health. Give your office what they need by providing drinks that boost their performance at work- focus, attention, staying well, and sustained energy.

1 Kit = 60 Total FreshPacks (15 packs each of 4 flavors)
2 Coffees - Focus Time & Fuel Time
2 Teas - Smart Tea & Immunity Tea

Introductory Offer - Discount Included
On Sale Today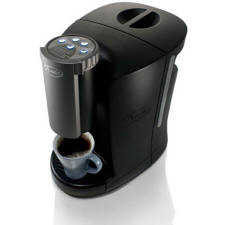 34% Off
The Flavia Creation C150 Single Cup / No Mess Coffee Maker System Brews Coffee, Tea, Hot Chocolate, & Cappuccino!
Now with Free Shipping!
Save 20% on Flavia Coffee, Teas, Cappuccinos & Hot Chocolate

Same Day Shipping on orders placed by 1pm CST
Minimum order of 5 rails (any mixture of any drinks)