On Sale Today!
On Sale Today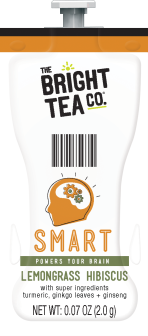 25% Off
Our Smart tea contains super ingredients turmeric and ginseng and makes it easy to complete a task.
Made with real tea leaves, with no artificial ingredients, Smart tea is delicious and provides the wellness you need at work.
5 rails per case
18 freshpacks per rail.
Order Quantity is based on rails.
Additional Discounts Beyond Sale Price Not Applicable (Coupon Codes).
Save 20% on Flavia Coffee, Teas, Cappuccinos & Hot Chocolate

Same Day Shipping on orders placed by 1pm CST
Minimum order of 5 rails (any mixture of any drinks)