Flavia Creation 300 Brewer by Lavazza
Mars Drinks Flavia Coffee Machines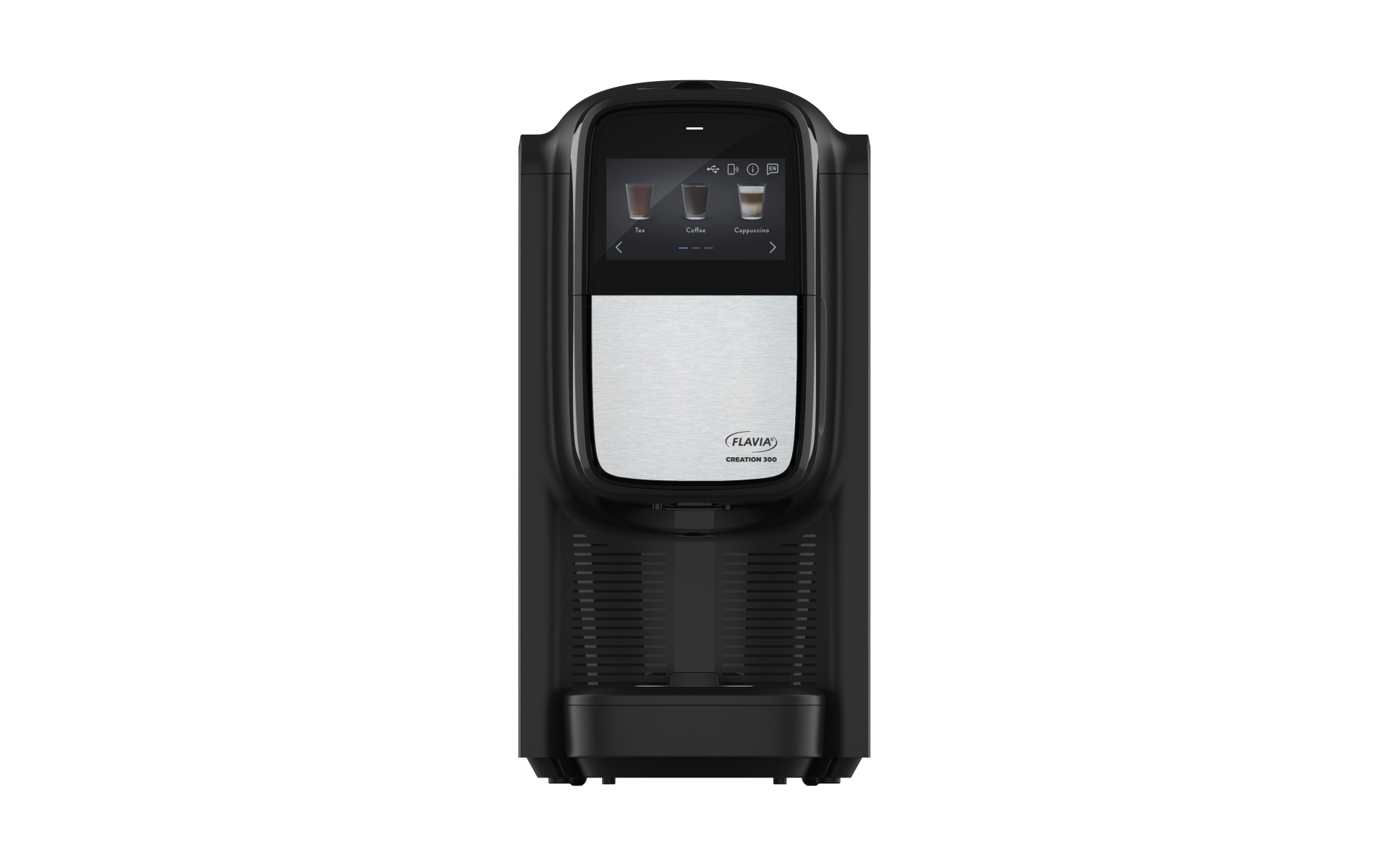 Meet the FLAVIA® C300, the midsized café-style workplace beverage system from the brand that invented the hot-and-cold-all-in-one beverage system.
The FLAVIA® C300 lets you craft 14 unique hot and cold* café-style beverages that'll keep everyone – employees, clients and guests – satisfied and smiling.
Its compact footprint and smart technology keep up with midsized workplaces and spaces, while its intuitive digital interface makes it easy to craft rich beverages calibrated for perfectly balanced flavor every time.

Read more about it in our blog!

*Cold drinks available with the addition of the FLAVIA® Chill Refresh.
**Chill Refresh Sold Separately




Technical Features
Medium-sized workplaces or secondary placements in large workplaces

Plumb-In or Pour Over

4. 3″ Touch Screen

Removable Drip Tray

Customizable Brew Size: Small: 5 oz / Regular: 7 oz / Large: 9 oz / Over Ice: 3 oz

Language Options: English, French and Spanish

Strong Brew Option

Flavia IQ Consumption Data

Water Tank Capacity: 137.3 OZ. (3.9 L)

C300 Brewer Weight Out of Box (Unprimed): 13.9 LBS

C3000 Brewer Power Supply: Max 1440W / 120V




Installation
Lavazza
no longer provides the water inlet adaptor with Flavia machines. The customer/end user would need to purchase it on their own.
The customer/plumber will need to have the water line and the adapter to the brewer, everything else is covered in the video emailed upon purchase.
(Brewer Only - Side Module Not Included)


Save 20% on Flavia Coffee, Teas, Cappuccinos & Hot Chocolate
Same Day Shipping on orders placed by 1pm CST
Mars Drinks Flavia Coffee Machines
Indulgence Choices for the Flavia Beverage System
Alterra / Flavia Coffee Flavors
La Colombe Coffee - Flavia Refill Packets
Peet's Coffee for Flavia
Barista Machine Espressos
Flavia's Bright Tea Company Selection