Cold Drinks Chill Module Attachment for Flavia C600
Mars Drinks Flavia Coffee Machines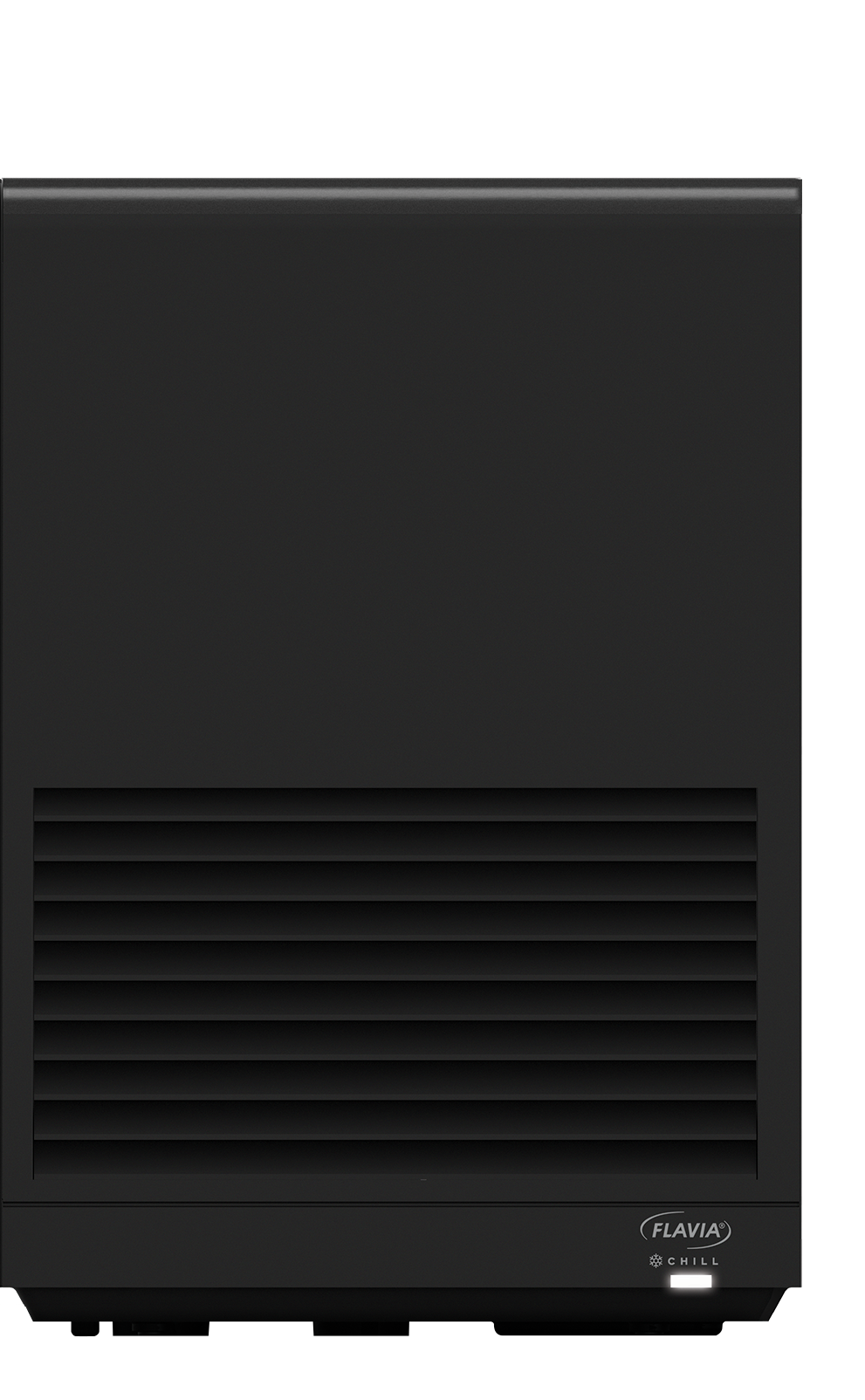 Just when you thought the C600 couldn't get any cooler.
By adding the CHILL, you can unlock the full potential of your C600—making the only all-in-one hot and cold beverage system. When you put an unmatched variety of beverages at your coworkers' fingertips, everyone gets just what they want.
WITH FLAVIA CHILL, THERE'S A DRINK FOR EVERY MOMENT
Employees drink both hot and cold drinks throughout the day. They turn to hot drinks to kick off a productive morning, and cold drinks to quench a thirst, refresh, and reinvigorate themselves throughout the day.1
With the C600 + CHILL, you can brew both hot and cold drinks—without adding ice! Plus, with our patented frothing technology, you can indulge a little or a latte by frothing any fresh milk (both dairy and non-dairy) directly in your cup.
A C600 add-on cold drinks module. When paired with the brewer, provides drinks to make the office a little cooler. Our cold drinks use real coffee beans, real tea leaves, real fruit juice, and colors sourced from natural ingredients. And with no artificial sweeteners, they all have only 15 calories or less per serving. For real.
Coffee: Lavazza Cold Brew Coffee • Cinnamon Dolce Iced Coffee
Infused Water: Strawberry Basil • Cucumber Lime Mint
Iced Tea: Green Tea with Honey • Black Tea
CAN ONLY BE USED WITH C600 AS SHOWN - NOT COMPATIBLE WITH OTHER BREWERS.
Cannot be used in conjunction with FLAVIA REFILL MODULE.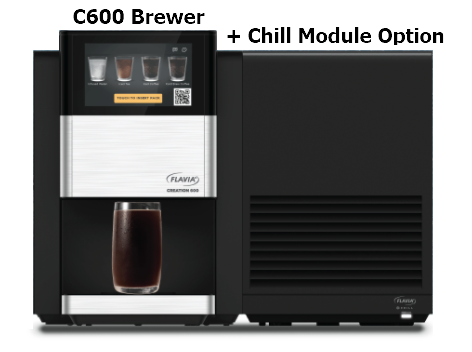 TECHNICAL SPECIFICATIONS
- - - CHILL MODULE ONLY - - -
Dimensions:
H 15.9" x W 11.0" x D 18.0"
H 405 mm x W 280mm x D 457mm
Weight:
47.0 lbs; when full: 56.0 lbs
Water supply:
Plumbed-in only
Power supply:
AC 120V, 60Hz, 243W
/ Module Attachment
(Chill Module ONLY)


Save 20% on Flavia Coffee, Teas, Cappuccinos & Hot Chocolate
Same Day Shipping on orders placed by 1pm CST
Mars Drinks Flavia Coffee Machines
Indulgence Choices for the Flavia Beverage System
Alterra / Flavia Coffee Flavors
La Colombe Coffee - Flavia Refill Packets
Peet's Coffee for Flavia
Barista Machine Espressos
Flavia's Bright Tea Company Selection