Holiday Blend Coffee for Flavia by Lavazza (Limited Edition)
Lavazza Coffees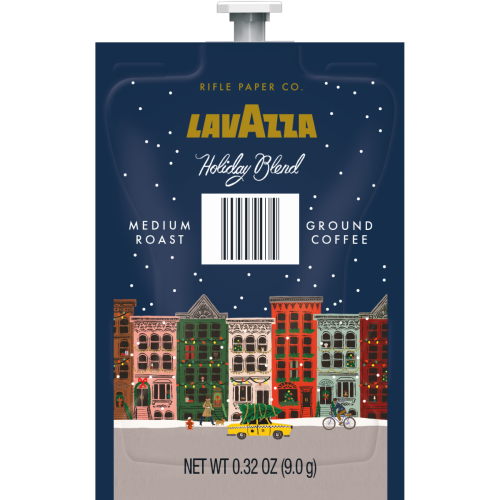 Introducing Lavazza Holiday Blend, a medium roast with notes of toasted almond and warm spice.
During the holidays, togetherness is what turns a small moment into a lasting memory. That's why Lavazza joined with Rifle Paper Co. for an exclusive artwork collaboration, to bring you something more special that just a cup of great coffee. As you gather this holiday season, we hope to make your moment a little more beautiful, one cup at a time.
Unique blend developed for the holidays from 100% Arabica Coffee


*Only available for a limited time.*

14 Freshpacks per kit
5 kits per case.
Order Quantity is based on kits.

INGREDIENTS
Ground Coffee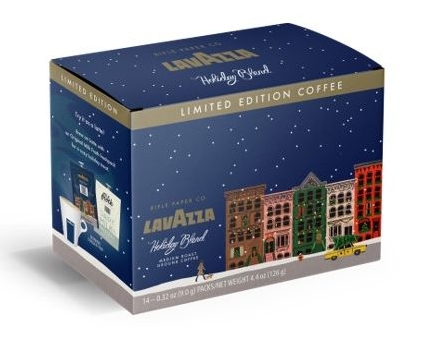 / Kit
(14 Flavia Filterpacks)


Save 20% on Flavia Coffee, Teas, Cappuccinos & Hot Chocolate
Same Day Shipping on orders placed by 1pm CST
Indulgence Choices for the Flavia Beverage System
Alterra / Flavia Coffee Flavors
La Colombe Coffee - Flavia Refill Packets
Peet's Coffee for Flavia
Barista Machine Espressos
Flavia's Bright Tea Company Selection