Flavia Single Cup Brewers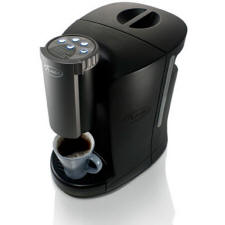 Creation 150
Home or small office
Pour over only - not plumbable
Can make all coffee, tea, cappuccino & hot chocolate beverages except the authentic cappuccino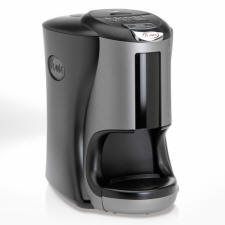 Creation 200
Small office use
Has both fil options - plumbable to water line or pour over
Can make all coffee, tea, cappuccino & hot chocolate beverages except the authentic cappuccino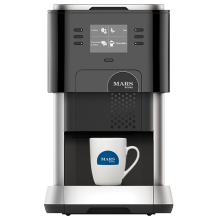 Creation 500
Larger office use
Has both fil options - plumbable to water line or pour over
Easy LCD display guide
Can make all coffee, tea, cappuccino & hot chocolate beverages except the authentic cappuccino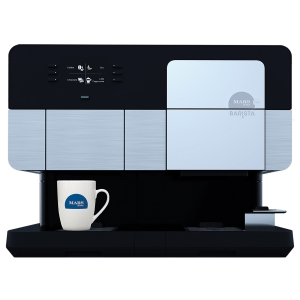 Flavia Barista
Makes Espresso on the right & coffee or teas on the left.

Larger
office or coffeehouse use

Easy LCD display guide
Has both fil options - plumbable to water line or pour over
Can make all beverages combinations
Click each to see full details & video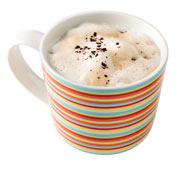 FLAVIA Brew-By-Pack
Single Cup


Coffee, Tea,Hot Chocolate
& Cappuccino Brewers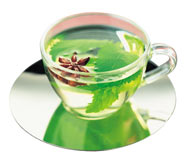 My coffee pot was a Christmas present from my wife and kids - I love it. I usually drink a cup or two, but when brewing a small amount in a regular pot, it does not always taste the same. This new Flavia pot is just what I needed, and I was able to showcase it to my friends and family. They were lined up, selecting the coffee/tea they wanted from the gift box and everyone liked it. It's impressive how quick it brews.
Thanks,
Jake Schiro, Louisiana
FLAVIA
Home and Office Brewers
Brew a single cup of your
favorite hot beverage
each time with no mess.
With the FLAVIA line of single cup brewers, you won't have to leave the office to get a delicious hot beverage. The fine range of FLAVIA gourmet coffees, fresh leaf teas and hot chocolate rival the very best coffee houses. In fact, the FLAVIA system represents the best way to prepare a fresh, quality cup of steaming coffee or tea at work. You get a great quality drink, time after time. And all at the touch of a button.
The compact size allows you to put the brewer nearly anywhere in the office. Even in the smallest corner space. Great for small offices, teacher's lounges, and hotel rooms. The choice is yours. Brew the beverage you choose in your favorite cup or mug, with no mess. Just add cream and sugar if you like, and enjoy!
It has a detachable Filterpack door and removable drip tray to keep things clean. All the convenient features that you expect from a
FLAVIA
brewer. With beverage experience since 1983, trust the name you know.
Freshness guaranteed:
The unique FLAVIA filter pack is the key to getting great taste, every time.

Each pack contains its own built-in filter. The aroma and flavor of its fresh, natural ingredients are then sealed in until the moment the filter pack is placed into the FLAVIA drinks system.
Flavia single cup coffee brewers couldn't be easier to use. With plumbing optional on most brewers, you can either hook it to a water line or fill it from a pitcher. So all you have to is fill it with water and plug it in wherever you want, taking up hardly any more space than a normal kettle.
1. Choose your FLAVIA filterpack and press the button to open the door.
2. Place the FLAVIA filter pack in the door and shut it.
3. Press the button again to prepare your drink
Leave the rest to the brewer. It will add just the right amount of water, at the ideal temperature to deliver you with your perfect drink - with no mess and no fuss all you have to do is add cream and sugar
FLAVIA COFFEES & TEAS - from Alterra Coffee Roasters & Bright Tea Company