Flavia Barista Brewer by Lavazza
Mars Drinks Flavia Coffee Machines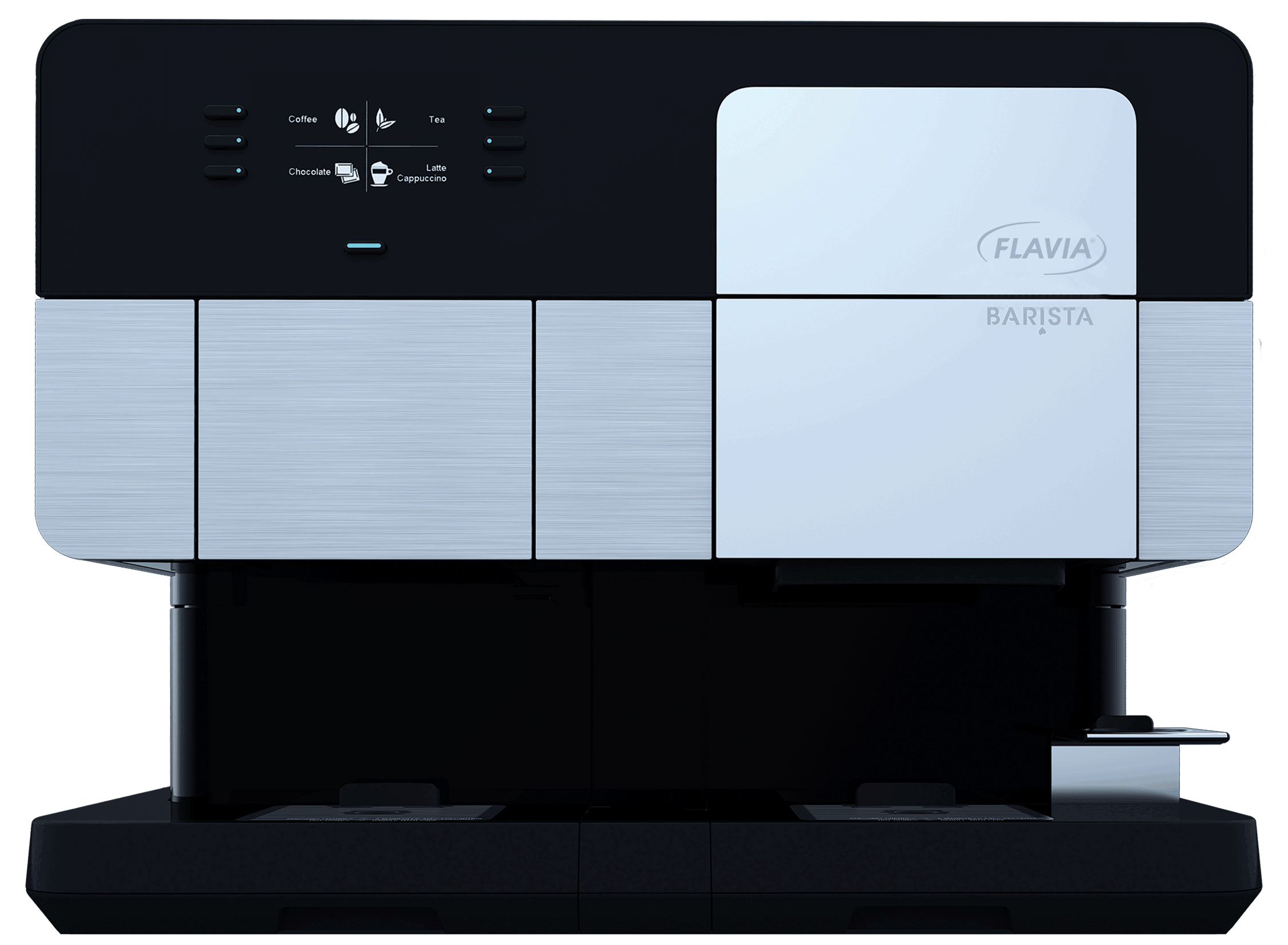 Your workplace barista just got better. Now you can enjoy delicious coffee-shop-style drinks without ever leaving the office. FLAVIA Barista brews Americanos and double espressos, providing even more great reasons for co-workers to grab a cup and connect during the workday.
Brews a full range of coffees, authentic espressos, cappuccinos, lattes, hot chocolates and teas.
Crafts authentic, full bodied espresso in 30-40 seconds utilizing high-pressure (up to 15 BARs)
Sensors that detect the cup before brewing, helping to prevent accidents
Technology that eliminates cross-contamination between different kinds of drinks
The brewer can be programmed to be plumbed in or set for pour over
Visually stunning from all angles
Brews premium, coffeehouse-style hot beverages
Developed through a collaboration with forward-thinking companies at the forefront of modern design
Timeless design
Designed for open spaces, with 360 degree looks
Premium materials and finishes including piano black, brushed metal and stainless steel
Inventory may vary. Please call with your specific needs.
Designed For: Large Office
Water Capacity: 84.5oz (2.5L)
Plumbable: Yes
Dimensions: 17" H X 21.8"W X 20.6" D
Adjustable for Different Sized Mugs: Yes
Weight (Empty): 78.5 lbs
Power Supply: 120V / 60 Hz
Fixed Cord Power Lead: Yes
Water Filter Type: External Water Filter
Removable Drip Tray: Yes
Approval Certification: TÜV SÜD NRTL Certification, FCC Compliance, NSF 372 & NAMA certified
Bin Capacity: 23 Freshpack on Left, 35 on Right


Save 20% on Flavia Coffee, Teas, Cappuccinos & Hot Chocolate
Same Day Shipping on orders placed by 1pm CST
Mars Drinks Flavia Coffee Machines
Indulgence Choices for the Flavia Beverage System
Alterra / Flavia Coffee Flavors
La Colombe Coffee - Flavia Refill Packets
Peet's Coffee for Flavia
Barista Machine Espressos
Flavia's Bright Tea Company Selection