Small Plastic Merchandiser
Flavia Coffee Brewer Parts & Supplies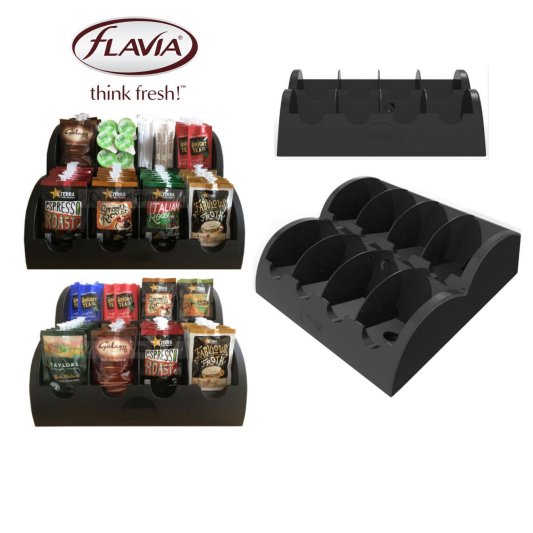 Stylish, sturdy and space-saving, the Small Merchandiser holds 80 Freshpacks. The simple, one-piece design requires no assembly and offers an efficient way to keep drink areas organized and inviting.

Designed to complement our smaller brewers or drink areas with limited counter space, the Small Merchandiser maximizes space with a convenient small size and displays Freshpacks allowing for simple and quick navigation.
The Small Merchandiser is easy to restock, maintain organized and is a one-piece construction made with recycled materials. Each compartment can hold any type of Freshpack with no labels to maintain and is easy to clean.


Save 20% on Flavia Coffee, Teas, Cappuccinos & Hot Chocolate

Same Day Shipping on orders placed by 1pm CST
Alterra / Flavia Coffee Flavors
Indulgence Choices for the Flavia Beverage System
Barista Machine Espressos
Flavia's Bright Tea Company Selection